WEBSTER PROPERTIES
Commercial & Residential Properties
Why Choose Webster Properties?
We believe that the United States is the greatest nation in the World; and, that Florida (and North Carolina) are the greatest states in America; and, we will do our best to keep it that way!
WEBSTER: The definition of "Service, Loyalty, and Intregity."
Background

Webster Properties has built its business and reputation on Three little words; service, loyalty and Integrity. Successful real estate transactions begin with a dedicated team, and a willingness to work hard and long hours as necessary to get the deal closed. Add to this a highly motivated team, a knowledge of Mobile Home Parks, RV communities and residential properties, an extensive database, a lot of networking friendships, constant scouting for properties not yet on the open market, and the ability to introduce the right people to the right property. This intense activity, experience and integrity constitutes the Webster Team's definition for success.

Our firm started selling mobile Homes, Mobile home Parks, and RV Communities fifteen years ago. Our Team travels all over the state of Florida. We have a large customer base of clients that numbers over 2,500 Buyers and Sellers. These clients come from all over the United States, Canada and the world. Webster Properties has built its client base by being fair and honest with both the buyer and seller.


Primary Specialties
Mobile Home and RV Parks Specialist, Residential Homes, Incoming Producing Properties, and Commercial Land Sales for Buyers and Sellers.
Background
Doug's background in banking and finance, business management commercial & residential construction, business, residential and commercial brokerage has made him a natural to lead the Webster Team. Doug has been a Realtor, Business Broker and Commercial Broker in Florida and North Carolina for over 30 years. Working with professionals on the sale of businesses, Mobile Home parks and RV communities is an art. His dedication to honesty and results has taken Webster Properties to a whole new level.
Professional Education and Designations

Doug's education consists of a degree in Business from the University of North Carolina, and a General Contractors License. He is past President of a bank and has owned several companies. Continuing education is the key to success in both the real estate industry and in business management. None of these attributes however, qualify him more than his deep unbridled caring and intense drive to completely satisfy each client.

Doug's Personal Feelings
A trained Realtor with a business background and an accounting background, can make a vast difference to any client who is buying or selling their park, their business or their real estate. Let us put these advantages to work for you!
Yadi has over 13 years of experience as a Realtor. She is excellent at customer service and follow-through. Her commitment to listen and understand her clients, her professionalism and her hard work, provides the quality service exemplified by members of the Webster Team.
She grew up in Naples Florida where she met and married her High School sweetheart. As a 1 st generation born Cuban-American she has enjoyed a rich heritage as a native Floridian. She lives in Palm Beach, has raised 3 very successful children and continues her studies in the sales and marketing arena. Her business management experience and Mortgage Brokerage background make her a great asset to serve her clients.
Yadi's passion to help her clients sell and/or purchase the right home or investment property continues to drive her successful real estate career. She manages the firm's Primary Residential Sales Division and serves as the Office Administrator.
Linda is very knowledgeable of the mobile home industry.She has a background in accounting, specializes in marketing properties,preparing business proposals and managing restaurants and shopping centers. She has a license in Real Estate, and she is eager and willing to put her experience to the test in this very challenging real estate market we are in today. She is a great asset to the team! She was the wife of Bob Webster the founder of the company.
Carolyn has been working with Buyers and Sellers in the Real Estate industry since 1980. She loves the great state of Florida and looks forward to meeting and helping you with your real estate needs!
She previously achieved the award of New Home Consultant of the year for the Palm Beach Division of Lennar Homes in recognition of her outstanding sales results and customer satisfaction. Carolyn has held real estate licenses in Kansas, New Hampshire and Washington (state).
Carolyn truly enjoys meeting new people and helping them achieve their dreams. She believes in the Golden Rule, "Do unto others as you would have them do unto you!" She knows the secret to success in real estate…solid relationships and hard work!
Webster Properties is Committed to Personal Service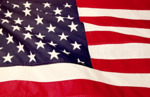 As we watch companies throughout the country take on billions of dollars of debt, we are proud to say that our company has not one dollar of financing debt and we remain strong and financially sound. At Webster Properties, we believe that you are only as good as the people you are in business with. That's why we make it a priority to be in business with the best staff and work with the best clients available today.

Mission of Webster Properties: To impact the Mobile Home / RV Park Industry and the Residential Housing Industry and professionally selling real estate
in Florida.
Our Values: God, Family, and then Business
Our Belief System:
Win-Win Or no deal
Integrity Do the right thing
Customers Always come first
Communication Seek first to understand
Teamwork Together, everyone benefits more
Trust Starts with honesty
Success Results through people